7 Favourite Garden Herbs and Botanicals from a Naturopath
Gardening season is fast approaching so we're sharing seven of our favourite must-have herbs! They're beautiful, easy to grow, hearty herbs that come back each year (perennials😉).  They're also incredibly useful whether it's in your kitchen, medicine cabinet or to keep hungry critters away from your tomato plants🐛.
Happy planting!
#1. Calendula or Marigold (calendula officinalis)
Calendula is the one botanical in this series that is not a perennial but it is well worth the yearly planting. It brings continuous colour to your garden as it blooms all summer long and it's known for keeping pests away so it's a great companion to your tomato plants🍅🌼🐛. Calendula is also edible and can be used as a garnish and added to salads but it's most well known for its medicinal properties. The flowers have anti-inflammatory and healing properties and are used to make healing salves (aka ointment) to heal cuts, scrapes and burns.
Lastly, you don't have to feel sad about harvesting the flower tops throughout the season; the more you harvest, the more that bloom🌼.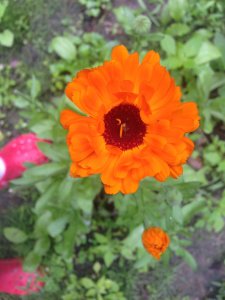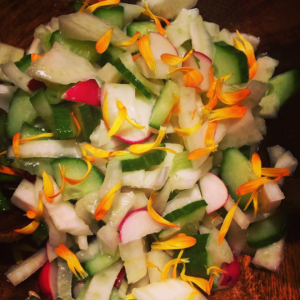 #2. Comfrey (symphytum officinale)
Easy to grow, perennial, tall stature, ornamental bell-shaped flowers, useful as a medicine or a fertilizer, and harvested several times per season… we can't say enough about comfrey! If you've got a little extra space in your garden (24-48 inches) a comfrey patch is a great addition.
Comfrey was traditionally called 'bone set' because it was used to aid in the healing of broken bones and other injuries.  Now, with modern studies we have the science to prove that comfrey applied topically actually decreases inflammation and speeds cell regeneration and healing time!
To harness the medicinal healing power of comfrey, the leaves and roots can be used to make healing ointments for the skin.  Alternatively, comfrey leaves and flowers can be mashed to make a poultice and applied it over top of an injury (fracture, strain, strain, etc) to speed healing.  For a step-by-step guide on this easy and effective herbal remedy, check out our blog Healing Comfrey Ice Packs for Injuries.
Lastly, leaves are so mineral rich that it makes for a green fertilizer as leaves can be used as mulch or infused in water and diluted to make a liquid fertilizer.
Have we convinced you yet? 😉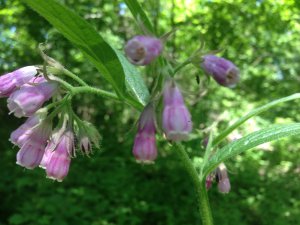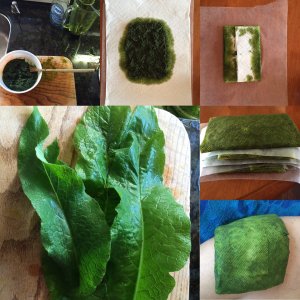 #3. Roman chamomile (matricaria recutitia)
These darling little flowers come back stronger every year and their beautiful aroma brings such pleasure to your garden. You can use the flowers fresh or dried for a medicinal tea that will soothe stomach upset (especially cramping and gas) and have a calming effect whether your feeling anxious or just ready for a little R&R.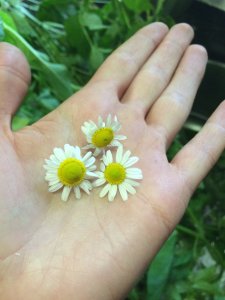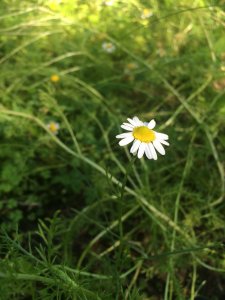 #4. Lemon balm (melissa officinalis)
🍋🍃 Sprouting up after a long winter this herb has a lemon fresh scent and taste that makes for a delicious herbal tea enjoyed hot or iced. Like chamomile, lemon balm aids digestion and has a calming effect so the two herbs are a perfect anxiolytic medicinal duo when combined.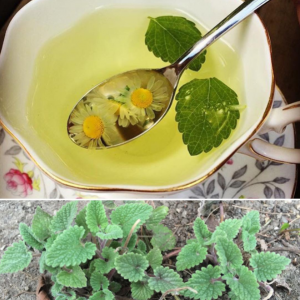 #5. Lavender (lavandula angustifolia)
Aromatic lavender is used for insomnia, anxiety, headaches, and more💜.  Its beautiful colour compliments any garden but we've found it does best in full sun.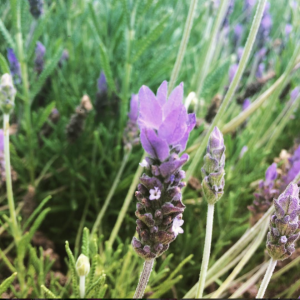 6. Red raspberry (rubus idaeus)
Nature's candy store.  How about a raspberry bush for your garden this year and every year after because you know he'll be back. Of course the berries are a childhood favourite for a lot of us but the leaves can also be used to make a nutritive herbal infusion that's rich in vitamins and minerals. Red raspberry leaf tea is most famously known for its use in pregnancy to provide nutrients for mom and prepare the uterus for labour.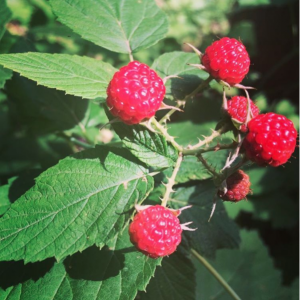 7. Peppermint (mentha piperita)
Whether you need a mojito on a hot summer day or a peppermint tea to soothe cramping, gas, and indigestion you'll be glad you've planted this hearty plant. You'll also be helping out our friendly little pollinators who love mint flowers too 🐝
Happy gardening everyone!